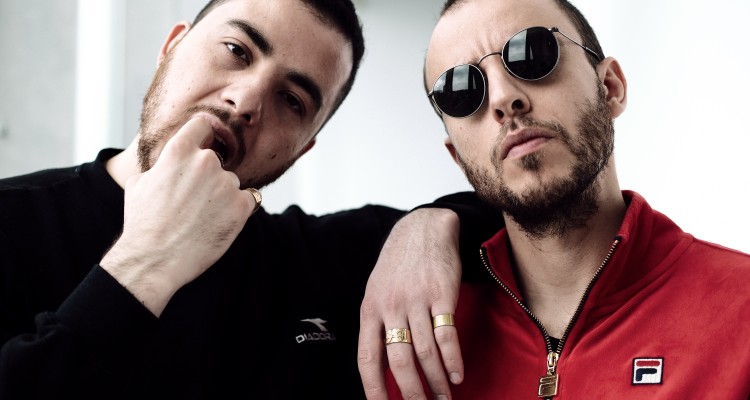 Hetouht

+

Dalla$

+

run SOFA

+
Le KulturA. va trembler ! Ce mardi 5 novembre, on célèbre le mariage mutant du punk et du hip hop.
Run SOFA (be) – runsofa.bandcamp.com
Chercher la hype, courir après les interactions, vouloir suivre la tendance, c'est tomber toujours à côté. La formation belge mutante et inclassable run SOFA crée un refuge et choisit sa marge. Le duo prend le contrepied : le cool, c'est d'être l'outsider.
La traduction sonore est limpide et violente. Antoine et Julien se libèrent des codes du rock, évitent les clichés hip/hop et prennent leurs aises dans un climat punk/rap habité mais surtout habitable. Ils y élisent domicile avec « The Joy of Missing Out » et installent leurs personnalités, leurs héritages et leur génie. L'agression sonore est jouissive, elle dévisse les frustrations. Les angoisses s'étouffent derrière les beats. La guitare hors-norme comble tous les abysses par l'amplitude de ses sons. Le flow nerveux agite la conscience, reset les désirs parasites. En six titres, les run SOFA ne ratent rien. Ils vivent leur son, transmettent leur vie et suspendent le temps ! Ils sont chez eux, partout, en phase avec eux-mêmes. L'extase est là. Les peurs ne les guident plus, ils ont créé un nouveau paradigme, ils ont trouvé l'accord suprême intérieur…
Dalla$ (fr)
Dalla$, c'est pas l'Amérique.
C'est un groupe qui concentre la rage alcoolisée des provinces, la loose magnifique des casinos, la sorcellerie des peep-show louches. Un mélange entre trap, club et punk, un OVNI renié par Jul, une 4ème dimension.
Hetouht (be)
Hetouht redéfinit l'improvisation sous des couches fuzz et de distorsion ! Entre psychédélisme et stoner, le duo liégeois cultive l'art de la performance unique et singulière.
INFOS
20.00
7 €